Precautionary Measures Taken at Tokyu Stay for Our Guests to Stay Safe During COVID-19
Dear valued customers;
Thank you so much for your continued support during this challenging time.
As the effect of COVID-19 rapidly spreads around the globe, we are wishing for the well-being of all our guests.
Tokyu Stay offers facilities with washer dryers and mini-kitchens, making us a convenient home away from home for many of our guests.
As the safety of our guests and staff is of utmost importance to us, we are taking the following precautionary measures in accordance with the guidelines from the government and other related departments.
■Precautionary Measures
・All guests and staff are asked to use hand sanitizers placed within our facilities.
・In addition to our usual cleaning, we are regularly disinfecting our common spaces. (Front desk counters, elevator buttons, handles, switches, water taps and other necessary places.)
・For the time being, hotels serving buffet style breakfast are altering to serving a fixed plate menu.
・All hotel employees are wearing masks while servicing and within the office.
・All hotel employees check for symptoms and take temperatures before commuting.
We believe that it is our duty to provide a safe environment for our guests to enjoy their travel, especially amid uncertain times. Even as the situation concerning COVID-19 rapidly changes, we promise to take thorough measures and initiatives to ensure a high standard of care to the best of our ability.
We look forward to welcoming you at Tokyu Stay.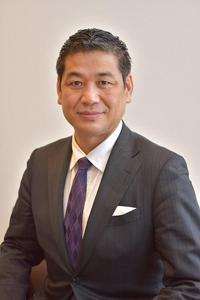 Bunzo Kosaki, President
Tokyu Stay Service Co., Ltd.
2020/03/19【 Topics in general 】
【Regarding Private Lodging Business at Tokyu Stay Residence】
Thank you for your continued support for Tokyu Stay Aoyama and Yotsuya Residence.
We are happy to announce that we will be starting private lodging business at our serviced apartments, which enables our guests to use our serviced apartments from 7 nights instead of the usual minimum 1-month.
For availability and booking, please contact us via our Inquiry Form.
2019/11/18【 Topics in general 】
【Information】Relocating Headquarters
Tokyu Stay Co., Ltd. and Tokyu Stay Service Co., Ltd. will be relocating headquarters.
1、Current head office will be open until the following date.
Friday 9th August 2019

2、New head office will open on the following date.
Wednesday 14th August 2019
※ Our office is closed on 13th August 2019

3、Location of our new office
Zip-Code 150-0043
Shibuya Dogenzaka Tokyu Bldg.
1-10-8, Dogenzaka, Shibuya-Ku, Tokyo
4、Telephone numbers in new office
Tokyu Stay Co., Ltd. 03-3476-1611
Tokyu Stay Service Co., Ltd. 03-3476-1008
Tokyu Stay Co., Ltd.
Tokyu Stay Service Co., Ltd.
2019/08/02【 Topics in general 】